FreshEd Academy & Cornell University:
Partners in Professional Development
Through our partnership with Cornell University, FreshEd Academy offers PMA Members special access to four (4) Certificate Programs and the 20+ individual courses within them:
---
Human Resources Certificate Program:
DIVERSITY AND INCLUSION FOR HR: Cornell Certificate Program
Diversity and inclusion have evolved from a focus on compliance to a strategic-level cultural effort with a demonstrated positive impact on a company's performance and business results. Today such a culture is much more than a legal or moral requirement; it's also a competitive advantage.
This specialized HR certificate program provides a deep foundation for you to identify, develop, and support HR initiatives for diversity and inclusion that can improve not only your organization's culture but its success.
We thank Mission Produce for generously sponsoring our Diversity & Inclusion educational content.
Click Here for More Information

---
Leadership & Strategic Management Certificate Programs: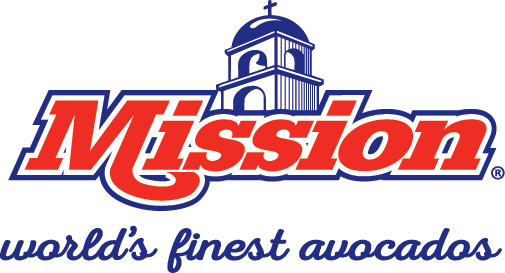 DIVERSITY AND INCLUSION: Cornell Certificate Program
An organization is only as good as its culture—and building that culture is not only a role for HR, it's every manager's and employee's responsibility. As today's headlines prove, an inclusive work environment is not just a nice-to-have, it can make or break a company. You can help make your organization a more supportive and engaging place to work by understanding the perceptual, institutional, and psychological processes that impact the ways people interact with each other. Starting with a look at employee engagement, then identifying interventions surrounding unconscious bias and specific diversity and inclusion strategies, this program is appropriate for anyone committed to going beyond mere compliance to build a truly aware and inclusive work culture.
We thank Mission Produce for generously sponsoring our Diversity & Inclusion educational content.
Click Here for More Information

---
WOMEN IN LEADERSHIP: Cornell Certificate Program
This five-course certificate program examines the issues facing women in leadership positions and offers strategies for handling them. Professor Deborah Streeter balances academic research regarding social norms and expectations with practical strategies for operating effectively within the workplace. She discusses how to outmaneuver the "double bind" dilemma, showing strong leadership qualities without being penalized for it. Topics discussed by Professor Streeter within the Women in Leadership program include how women can best negotiate in the workplace, ways to effectively provide both positive and negative feedback and how they can strengthen their emotional intelligence to stand out as a leader among both men and women.
This Women in Leadership program positions women who are in leadership positions to recognize when there is a gender dimension at work and how they can outstrategize gender bias and their own habits to achieve better results.
Click Here for More Information

---
EXECUTIVE WOMEN IN LEADERSHIP: Cornell Certificate Program
In many organizations, men hold more executive positions and board seats than similarly qualified women. Even organizations that bring on women and men at the same rate still demonstrate a gender imbalance at the highest levels of leadership because the power structures and gender dynamics in place often favor and reward the contributions of men over women. In this environment, even the most experienced and capable women struggle against gender bias and established power dynamics on their way to the top.
In this certificate, you will learn strategies and techniques to skillfully level the playing field as you work to attain higher levels of leadership. You'll begin with an evaluation of the gender bias and power dynamics present in your organizations and develop strategies to overcome their limiting effects. Next, you will assess and refine the way you present yourself as an executive. Leaders often have to negotiate on behalf of themselves, their teams, and their institutions, so students will explore ways to prepare for the challenges women face in negotiations and adapt their negotiation style to the context of a given situation. Given that strong professional networks are often required to advance careers to the highest level, you will create a plan to fully develop your own networks while navigating the potential traps of gender and power dynamics. Finally, you will peek behind the boardroom door to identify the key competencies needed for board membership and explore the various - and sometimes unlikely - pathways women follow to the boardroom.
Click Here for More Information

---
| Access Date | Quiz Result | Score | Actions |
| --- | --- | --- | --- |
Find out more about the eCornell Learning Experience: